ThinkerAnalytix and the Harvard Department of Philosophy are pleased to offer:
HOW WE ARGUE (Science Edition): November 2019
A one-day workshop for science teachers
"Science literacy is a vaccine against the charlatans of the world that would exploit your ignorance."
― Neil deGrasse Tyson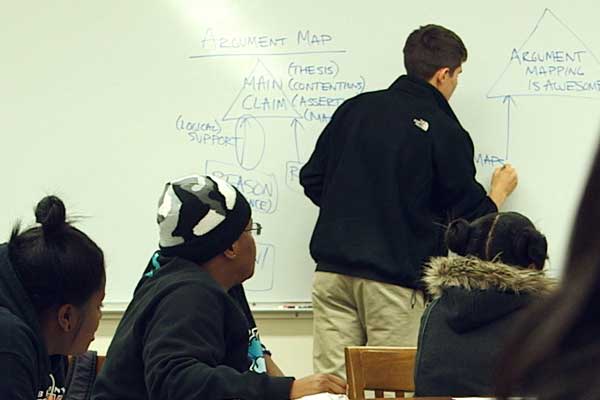 Background 
Scientific progress depends on reliable evidence and careful reasoning – but how exactly do evidence and reasoning work to support a claim in a scientific argument? And how can scientists communicate their research findings to the public in an ethically responsible way? 
The Program 
Join Harvard Fellows Masoud Jasbi and Nate Otey for a one-day workshop on argument mapping: a simple, research-backed tool for improving students' critical thinking skills and helping them discuss controversial ethical and social issues. We will teach you to expose the hidden structure of scientific arguments to expose underlying assumptions and poor reasoning. 
Topics covered include: 
The anti-vaccine movement

Climate change skepticism

Is there a 'gay gene'?
Participants will leave this workshop with lesson plans, assessments, and other resources to improve the rigor and precision of students' scientific and ethical reasoning.
Details
When: November 8, 9am-3pm (including a break for lunch)
Location: Harvard University
Tuition: $100 (Financial aid waivers available – email Nate, [email protected])
Professional Development Points: 5 hours
Registration Deadline: November 1
Questions? Contact Nate Otey, [email protected]