ThinkerAnalytix is pleased to offer:
How We Argue: An Introduction to Argument Mapping for Lawyers
Join Harvard Fellow Nate Otey and trial lawyer Robert Pahlke for an interactive webinar to learn about argument mapping: a simple, powerful tool for visually constructing and analyzing arguments.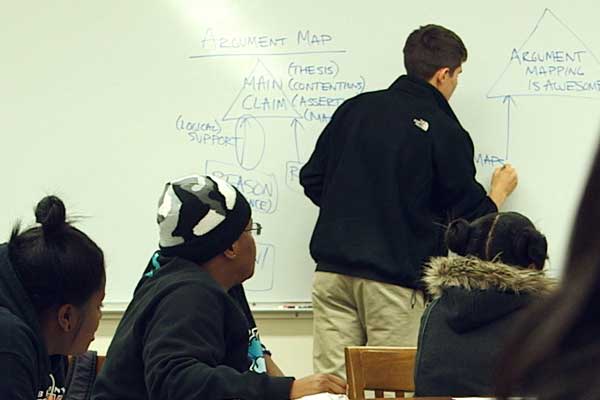 The Program
Argument maps reveal the hidden structure of an argument, which is much more clearly and efficiently communicated with a visual map than with large blocks of prose, since our brains process visual information a thousand times faster than words. The process of mapping an argument also exposes underlying assumptions and weak or faulty reasoning, thereby making it obvious where to attack an opposing counsel's case and/or buttress your own. You can get an extremely quick taste of mapping with this short interactive video.
In this webinar, we will show you how to use a free software tool (Mindmup)to map your own arguments as you arrange evidence for a case, as well as other important arguments, e.g. Supreme Court opinions. Participants will also leave the webinar with access to many additional resources, including a repository of practice exercises and opportunities for follow-up coaching and feedback on your maps. To download Mindmup go to mindmup.com 
Robert Pahlke will share a new way at looking at cases that helps simplify, organize and focus your case with the use of argument mapping in a way that directly applies to trials.  Argument mapping helps us focus on the main claim and the supporting reasons for it.  It can also clearly bring to mind the defenses and provide opportunities to examine, consider and counter them.
Details
When: Wednesday November 6th, 2-3:30pm ET
Registration fee: $100.00
This webinar is complimentary  for educators and judges.
Professional Development Points: 5 hours
Questions? Contact Nate Otey, [email protected]